Rising energy costs and the need for decarbonization and environmentally-friendly heating networks have put heating efficiency on the spotlight.
While there are many approaches to keeping energy consumption as low as possible, the truth is approaching it from a design point of view is the most fruitful. Learn all about heating efficiency and the design perspective on it in our brief guide about the topic.
What is heating efficiency
From a general viewpoint, efficiency can be defined as the capacity to achieve desired outcomes with the minimum investment of resources. As such, heating efficiency refers to the capacity to heat a space with the minimum use of energy resources.
In other words, a heating network that is efficient will be able to generate comfortable temperatures within a space by employing the lowest energy amounts possible.
Considering 80% of the energy consumed in buildings is associated with heating and cooling efforts, achieving heating efficiency has become a priority for both consumers and public institutions.
In fact, heating efficiency translates into a number of unparalleled advantages, including a reduction of costs and the environmental cost associated with buildings and entire cities.
Design keys for heating efficiency
Keeping heating efficiency into account during design considerations remains the most productive approach to generating a heating network.
This is because this stage of the project allows for the incorporation of a number of techniques and systems that ensure the outcome project will be as efficient as possible given its conditions.
From our experience at helping companies in their energy solutions, at Araner we suggest the following design implementations for maximum heating efficiency:
1. Build (or restore) with efficiency in mind
The way buildings are built can make a significant difference to achieve heating efficiency. This is also true for rehabilitation projects. As such, when approaching an energy project, it's crucial to consider sealing and insulation options that will make the most of the heating energy supplied to them.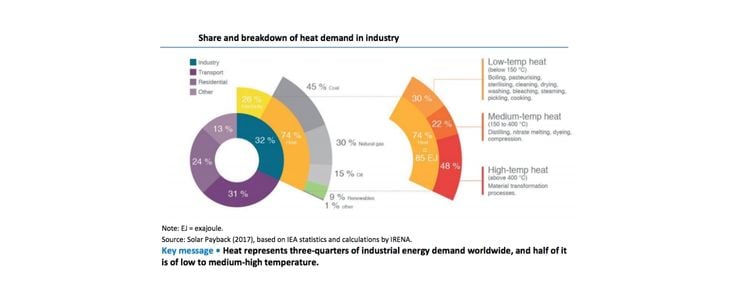 2. Embrace efficient, sustainable District Heating
District Heating stands out today as one of the most efficient solutions for city-wide heating networks.
The district heating system model relies on a central plant in charge of generating energy that is then efficiently distributed through a system of insulated pipes. This process provides a series of benefits, including the possibility to incorporate sustainable, local and non-fuel heat sources, as well as the birth of the prosumers (explained in the next epigraph).
Moreover, the combination of a district energy system with thermal storage technologies (which we explore further below in this article) generates multiple advantages that are unmatched in terms of heating efficiency.
Make the most of energy 'prosumers'
Through adequate District Heating designs, a new character emerges in the heating network: the prosumer. This means the model encourages heating surpluses generated by certain buildings which can then be leveraged by other buildings, creating a sharing, circular energy system that is also key for cities' decarbonization.
This is in fact one of the crucial reasons why public organizations are favoring District Heating. One key example is the 'EU Strategy for Energy System Integration', part of the European Green Deal, that promotes the creation of local-based, 'multi-directional' heating networks where energy supply is also provided by consumers.
However, it's important to note that some old buildings may limit the efficiency of heat surpluses. As such, it's crucial for energy engineers to analyze each design for energy solutions on a case-by-case scenario, so that needs and possibilities can be extracted.
Furthermore, the addition of Thermal Storage solutions (which we describe below) might prove a solution to increase heating efficiency in some of these scenarios.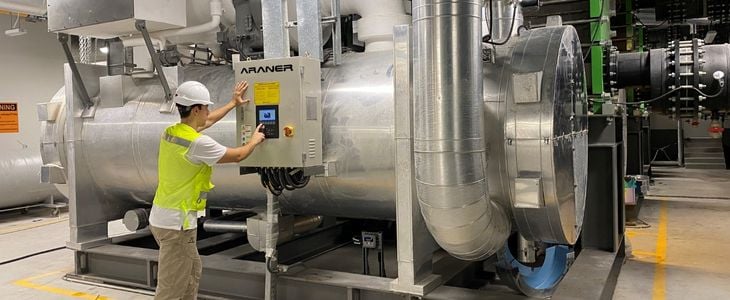 Go for large-scale heat pump systems
Another crucial addition to promote heating efficiency from a design perspective is to include large-scale heat pumps. This piece of equipment lies at the heart of modern District Heating, as they help exploit sustainable energy sources in an optimal way and turn low-grade heat into substantial heat.
In fact, large-scale heat pump systems and their efficiency are measured by the coefficient of performance or COP, a ratio that compares the amount of energy needed to produce heating.
Their performance has been backed by the US Energy department, which has shared some key figures. For instance, ducted air-source heat pumps can reduce electricity use for heating by 50%: geothermal heat pumps can reduce energy use by 30%-60%. This, in fact, means that the right heat pump will consume way less electric energy than the heating energy they're able to produce.
Make the most of waste energy
As the world reckons the huge impact of wasted energy in terms of sustainability and heating efficiency, new technologies are enabling engineers to make the most of heat waste and ensure it can be employed again and converted into power.
There are multiple techniques for waste heat recovery, a process that helps support District Heating and Cooling systems and produce substantial power.
Additionally, great advancements have been made in the field of Thermal storage tank technologies. These systems accumulate available thermal energy and then provide it in a later stage, when it's demanded or cheaper. As such, they've become the ultimate equipment to achieve heating efficiency, as they optimally acknowledge the importance of dealing with energy peaks and lows and their impact on costs and energy consumption.
All in all, research has confirmed the winning solution in terms of heating efficiency involves three elements: District Heating models, the leveraging of prosumer possibilities and Thermal Storage solutions.
The result is a sustainable, efficient system able to balance city-wide energy demands including the need for counterbalancing old buildings and their expanded energy needs.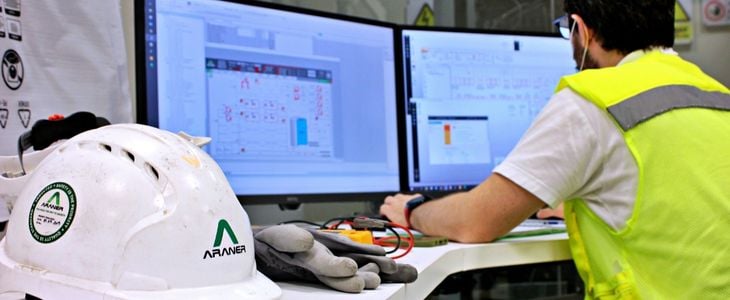 Araner: your partner for achieving heating efficiency
Araner is in constant search for improved heating efficiency, helping companies access optimal heating solutions through state-of-the-art equipment.
Our goal is to generate modern, sustainable and efficient heating systems, harnessing high-quality technologies such as Thermal Storage tanks and large-scale heat pumps.
In fact, we do this from an end-to-end perspective, providing services from consulting to design, manufacture and implementation. Additionally to our expertise, we provide a personalized approach, in order to guarantee the best solutions are found considering each project's needs and potential limitations.
A number of successful projects speak of our capacity for achieving energy efficiency. These include our work at the Badra oil field, an energy installation situated in Eastern Iraq where we helped optimize power augmentation to comply with highly demanding Oil & Gas Standards. Through our project, we not only increased power but also energy efficiencies, all with the added challenge of not having access to water consumption.
Want to learn more about heating efficiency and how to ensure it's achieved from the initial design stage? At Araner, we can help you. Access our library of free resources, including our District Heating ebook, Thermal Storage ebook and Heat Pump ebook. Otherwise, get in touch with our team to speak to us about your project needs and find out how we can help you.