A look at the current state and future of district cooling in Saudi Arabia seems appropriate at a time when major transformations are taking place in this relevant market.
On the one hand, Saudi Arabia presents one of the biggest demands for cooling solutions on a worldwide level. This demand puts an excessive strain on national electricity systems and overall consumption today. However, the issue is likely to grow in the coming years, as Saudi Arabia seems to be one of the crucial hotspots for heat waves in the coming years.
What can efficient cooling look like today and in the future and what is the most likely shape of district cooling in Saudi Arabia for the coming decades? Keep reading to find out.
The present of district cooling in Saudi Arabia: the need to move towards efficient cooling
To begin with, some figures can provide an objective look at the urgent need to devise efficient district cooling in Saudi Arabia.
Today, cooling efforts account for 50% of Saudi Arabia's total annual electricity consumption in buildings. This percentage rises up to around 70% at peak cooling demand, representing the highest use of AC in the world. Translated into consumption figures, they represented 101 (TWh) used by households and 70 TWh by businesses in 2018 as published in a 2020 report by Kapsarc.
However, recent movements in the market are indicating a transition towards more efficient consumption. As such, while demand continues rising, Saudi Arabia is moving away from fossil fuels for their cooling solutions, thanks in part to an ambitious domestic energy reform and more strict energy efficiency standards. As we'll see below, district cooling stands at the center of this transition.
Additionally, the move must be framed within the Kingdom's Vision 2030 plan, which is aiming at diversifying its economy in a key area such as cooling, which is essential in providing sustainable district cooling structures for some key urban mega-development projects in the Kingdom.
As this transformation takes place, challenges arise to reduce electricity consumption and waste, embracing further efficiency. With public and private interests greatly involved in the development of a new era of district cooling in Saudi Arabia, the next few years will surely see a build-on from the success stories of today.
The trends in district cooling in Saudi Arabia
A look at the district cooling market today offers a privileged position to envision the trends gaining traction and shaping the district cooling to come.
This centralized approach to cooling produced at a central plant is being hailed for its outstanding efficiencies while being able to reliably meet the cooling needs of an entire district or area.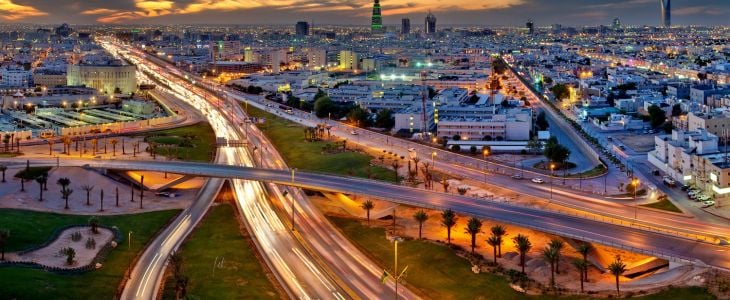 When it comes to district cooling in Saudi Arabia, there are certain specific trends than can be observed:
A very significant acceleration of investments towards clean and renewable energy, both through public and private operators, are facilitating the generation of state-of-the-art district cooling installations.
A focus on energy reliability and efficiency even through major reductions in electricity consumption
An exploration of innovative business models, such as pay-per-use services
The implementation of

TES tanks

to facilitate thermal energy storage and enable peak load savings and the much sought-after efficiency and reliability. These are in charge of transferring part of the cooling energy production from daytime to night time, so that operators use night time efficiencies to their full potential and relocate energy efforts to the time of the day when temperatures are higher
Zero water consumption is also a key trend in district cooling in Saudi Arabia. Options such as dry-cooled or air-cooled solutions are experiencing a surge, thanks to their provision of an efficient water-to-energy nexus.
The use of solar photovoltaic and distributed energy systems is successfully being implemented in projects involved district cooling in Saudi Arabia
It's thus clear that district cooling in Saudi Arabia is embracing cutting-edge technologies to guarantee the Kingdom transitions towards sustainable cooling energies that match their needs.
ARANER has been at the heart of this transition, both as part of district cooling companies in Saudi Arabia as well as devising projects in neighboring countries which face similar challenges and needs.
Through our capacities to align to each location's particularities, and our involvement in each stage of the project (from conceptual design to cost-benefit analysis to project implementation), we offer our decades-long experience in the area to help shape the district cooling in Saudi Arabia of the next decades.
Learn more about the future of district cooling in Saudi Arabia: Get in touch with us and discover how we can help you.