Turbine Inlet Air Cooling for Gas Turbines
A gas turbine is a type of continuous internal combustion engine which converts natural gas, into mechanical energy. The turbines convert this mechanical energy to electrical energy. Turbines consist of a compressor, a combustion chamber, and a turbine. Outside air goes into the compressor which increases the pressure of the intake air and drives it into the combustion chamber where the pressurized air and fuel meet at very high temperatures; the resulting combustion causes the blades on the turbine to rotate. The rotating turbine shaft drives a generator, called a turbo generator, which produces electricity. These turbo generators provide most of the world's electricity. Gas turbine power plants are intrinsically designed to produce rated output and run most efficiently when the air temperature is low. Lower inlet air temperatures significantly increase power production and improve power plant efficiency during periods of warm weather. Turbine Inlet Air Cooling (TIAC) involves cooling the intake air of gas turbines and with that an increase in both power output and the overall efficiency. This cooling is achieved using one of several technologies available; including evaporative chillers, absorption chillers, or evaporative cooling technology. Chilled inlet air increases the overall flow rate (mass flow) in turbines.

Advantages of Utilizing TIAC
TIAC systems are designed by taking into account the air temperature and other pertinent historical data for your location. This allows air to be chilled to the optimum temperature for peak efficiency, which is about 15◦ C (59◦ F). TIAC can be especially beneficial for the efficiency and long-term cost reduction of cooling systems, since the peak electrical demand often occurs at or near the peak daily temperature. Discover all the benefits of using Turbine Inlet Air Cooling below:
Increased overall power output
Improve heat rate
Greater turbine efficiency
Optimized firing temperature
Reduced fuel cost
Recover lost performance in existing systems
Improved exhaust temperatures
Enhanced compressor efficiency and air flow
Consistent performance
Adds flexibility to the system
Little to no increase in maintenance costs
A continuous backup energy system
Capable of meeting peak demands
Lower overall electrical consumption for the plant
Increase Power Output & Efficiency Using TIAC
TIAC can augment power output in the vicinity of 20-25% and increase efficiency by around 30%. Utilizing TIAC can provide an average overall savings of 10-15% on the cost of power. Existing systems can increase power output and overall efficiency without the capital costs and increased maintenance of installing an additional turbine. Improved combustion and reduction in overall fuel usage afforded by TIAC also results in a decrease in overall emissions. TIAC is a known green technology and qualifies for carbon credits.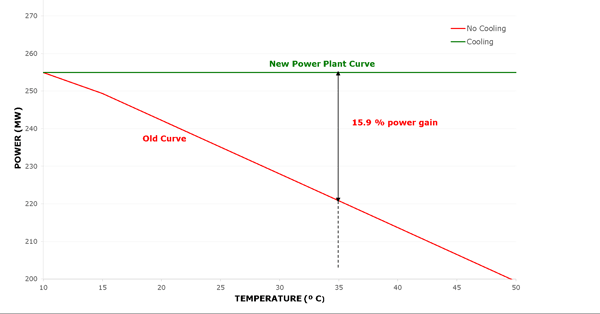 Figure 1: Power Gain with Cooling System
Combining TIAC with a New or Existing Cooling System
TIAC is a perfect complement to any cooling system, whether you're installing a brand-new system or adding TIAC to an existing system. While adding TIAC may increase initial capital costs, these costs are quickly recaptured through the decreased cost per MW of power, reduced fuel cost, and the potential to provide service to additional customers. Adding TIAC to an existing system provides an incremental increase in power output and thermal energy with a lower capital cost than most other options. TIAC is also relatively quick; it has less downtime than other options for increased output and offers a smaller footprint than other options. The smaller footprint can allow TIAC systems to be designed to take advantage of the benefits offered and require little to no additional property investment.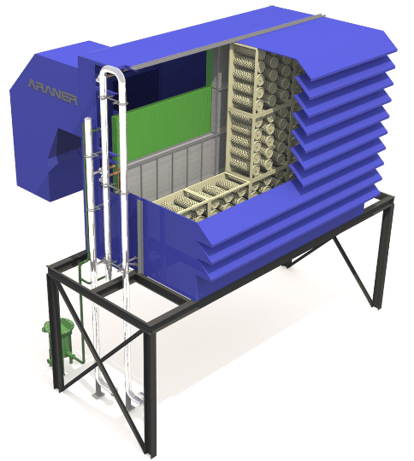 Figure 2: Turbine Inlet Air Cooling System
Advantages of TIAC Combined with Thermal Energy Storage
Increased thermal energy can provide more energy to the cooling process while improving the overall performance, output, and efficiency of the entire system. TIAC allows for flexibility in your cooling systems and can also be paired with Thermal Energy Storage (TES), through a method called TESTIAC, to enhance the flexibility and energy savings further. Below, discover the benefits of TESTIAC:
An additional increase in power output capacity
Even greater overall efficiency
Reduction in total capital cost by decreasing chiller capacity
The major drawback to adding TES to a system is the increased footprint required for Thermal Energy Storage Tank. Let the team at ARANER help you with a cost-benefit analysis of the various combinations which may be feasible for your application and location to determine how to serve your needs best.
Conclusion
TIAC is a proven technology used in electric utilities, independent power producers, municipalities, liquefied natural gas facilities, and other facilities around the world; this translates to little risk in the installation of this technology. ARANER's team of professional can design a TIAC system for a new project or one that is retrofitted for your current system, depending on its application and geographical location. Our team takes many potential variables into account when designing your system; including local temperature and weather variations, the buildings served, thermodynamics, equipment available, and more. These considerations allow us to offer you a system that maximizes output while minimizing fuel use and reduce the carbon footprint all while offering you the most cost-effective options in terms of capital cost and potential operational cost reductions. We can also help you maximize efficiency and overall cost savings in a reduced footprint, thus diminishing or negating the need for additional property allocation to the system. ARANER can assist you in achieving reduced overall costs and the potential for increased income through property availability for income producing development. The team at ARANER will not only assist you in designing a customized system with optimized efficiency, but we are there through installation and beyond to ensure that your system operates as expected.