The energy storage market will be worth $50 billion within the next five years, according to the research firm Lux Research. As you would expect, this growth is giving rise to new players. There are many companies in the energy storage chain, but one of them is definitely way ahead of the pack: ARANER. What is it like to use energy storage products and services from ARANER? There are five reasons why you need to consider energy storage solutions from a reputable company.
1. Solid Reputation Supported by Our Clients
What is the feedback from previous clients? Can the solutions help me make savings? These are some of the questions most energy storage clients ask the first time they meet a prospective provider. You can be sure ARANER products are your perfect choice and even check some successful TES case studies. ARANER can be proud to be responsible of the design and implementation of the World Largest Thermal Energy Storage with stratified water for a District Cooling application (80,000 m3). Abdali District Cooling and Heating Plant, located in Amman (Jordan), is a state-of-the-art solution developed by ARANER. The District Cooling & Heating plant is a clear example of the uppermost solutions developed by the company with 52,000 TR· of cooling capacity and 101 MW of heating capacity. ARANER is also responsible of the design and installation of the biggest TESTIAC System in the world, with more than 142,000 TR· storage capacity. Riyadh Cooling Plant for PP9, in the Kingdom of Saudi Arabia, uses ARANER's tailor-made technology in order to provide cooling for an industrial installation with 40 Gas Turbines.
2. Reliability and Quality
It is true that many users overlook various tests and process simulations in projects. However, ARANER does not leave any room for error. Site Acceptance Test is critical in order to assure the quality and correct performance of the product. Also in the combination of test methods is the Computer Fluid Dynamics (CFD) simulation, which helps the team optimize efficiency of the system. You do not need numerous energy storage companies to solve different needs during the lifespan of your plant. Instead, you need a partner that sticks with you throughout the lifetime of the product. ARANER fits this bill.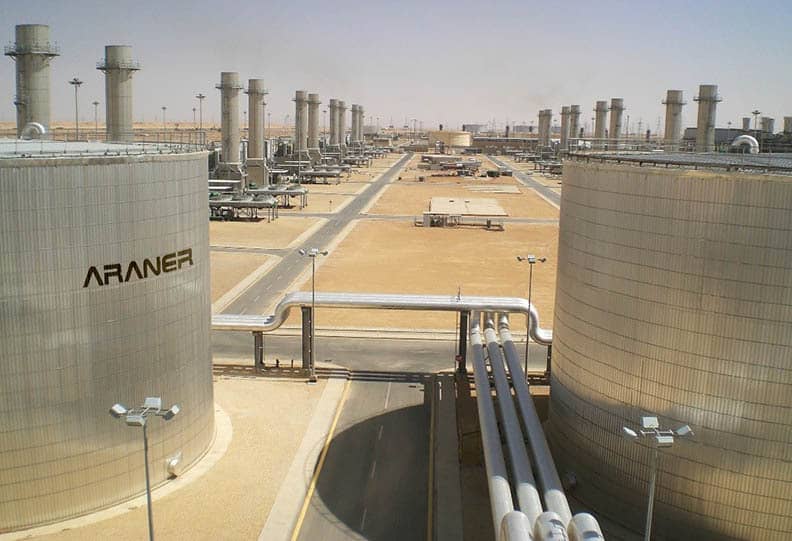 3. Customized Technological Results
ARANER has established that no solution is one-size-fits-all when it comes to space and capacity. The company's success in offering energy storage solutions is a result of offering tailor made solutions. ARANER tailor made diffusers can be adapted to any shape of the TES Tank: circular, rectangular, L-shaped and others. Why is this possible? With a very diverse team of engineers, they are able to handle each case as it comes. You will be amazed at the impressive quality of the work, right from the design stage to installation. The team remains dutiful until the product is in your hands and functioning. Mind you the company has excellent laboratories and test facilities that enable it to improve energy storage systems and exceed the expectations of clients.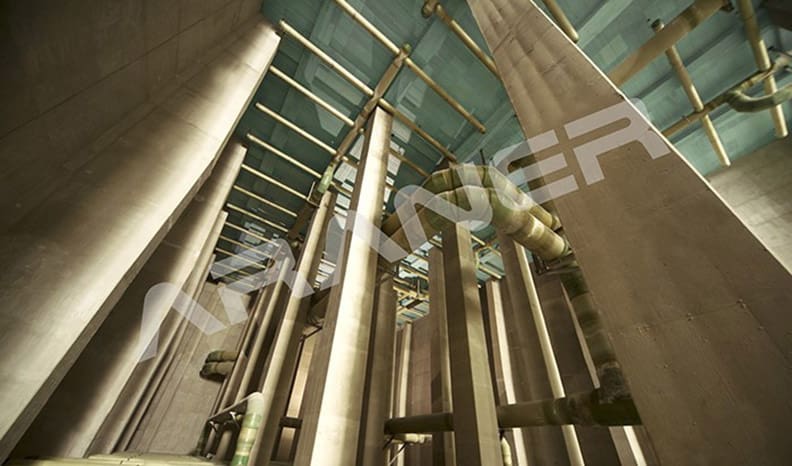 4. Economic Benefits
One of the main benefits of collaborating with ARANER is the cost savings involved. Having the capacity to preserve the cooling energy when in plenty and provide it in time of need is a huge economic benefit. ARANER gives you greater flexibility in your operations. An Energy Storage solution, such as TES Tanks or Ice Storage Tanks, are also a cheaper solution than the installation of additional or more powerful for the cooling plant. Sometimes, it makes sense to invest in faster and less capital-intensive solutions. For instance, financial resources may be limited and the need to reduce the energy demand-supply gap bites. For economic-minded solutions, contact a specialist of ARANER. Are you ready to connect with ARANER? Currently, energy storage is an important consideration for large-scale facilities. When done correctly, energy storage helps in savings, reducing harmful emissions. If you are looking for a partner in large-scale energy storage, versatility and ability to offer what you need are very important characteristics. When you have analyzed your situation and all of your needs, you will realize that is the leader in this industry ARANER. Enjoy these and many other benefits by inviting ARANER into your energy storage journey. Contact us for further information.