5 min
The district cooling market has made huge strides ever since the first DC system started operations in Denver Colorado in the 1930s and the Middle East witnessed its own about two decades ago. For an industry worth US$ 29 Billion by 2020 according to estimates, we can safely say that the world has realized the potential of district cooling system. Continual use of fossil fuels, increased Greenhouse gas emissions and subsequent Global warming are prompting the introduction of new technologies. District cooling is one such technology.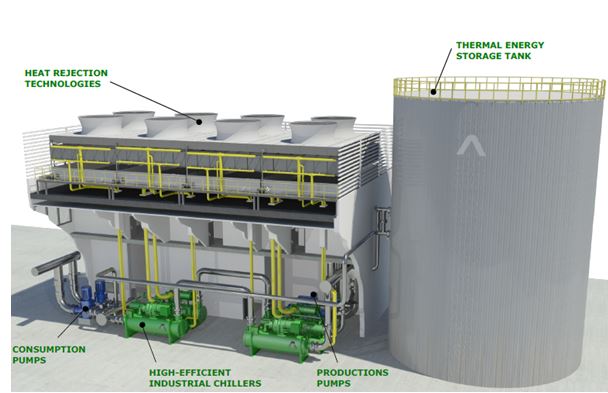 Fig 1: District Cooling Plant Schematic Showing Major Components
It not a surprise that you are looking for a district cooling company that will provide a solution that has been used in the Middle East, Africa, North America and Asia Pacific among other regions. Beware of several pains that await if you don't perform due diligence.
District Cooling Company Providing Inflexible Designs
­The relevance of district cooling design to the project in question is essential. Most or all district cooling projects are unique in various respects, a reason why designs should be flexible. When you contract a company that is unable to bend according to varying project requirements, you may never enjoy the benefits that come with aligning the DC system to unique weather scenarios. ARANER manages such pain by applying a simulation method to predict accuracy. Simulation is done to the hourly level to get the cooling demand that is closest to reality.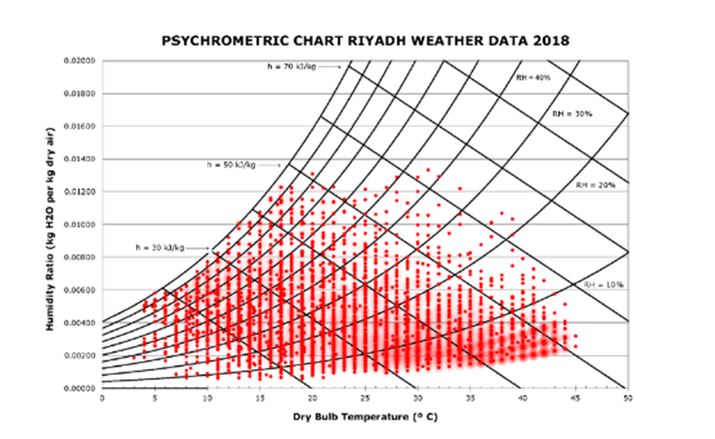 Fig 2: Psychometric Chart Riyadh Weather Data
Contractor Sidelining your Input
A typical district cooling project comprises of four stages: Conceptual Design & Analysis, Cost-Benefit Analysis, Procurement & Project Delivery, and Project Implementation Facilitation. While it is true that experts handle a bulk of the process, it is important to take part in the process, as the project owner. Some contractors tend to ignore the disregard the input of clients, yet most of the project operation and maintenance process will be banked on the project owners eventually. Get a company that involves you in the project phases and offers long-term service agreement to give full after sales services support.
Inexperienced and Unrecognized DC Brands
When you are undertaking a massive project such as district cooling, it can be painful to wait for results from an unknown company. A provider without a clear portfolio can be a source of worries. Will the project meet expectations? Are they following the standards and regulations of the industry? You do not deserve guesswork on this matter when investing millions of dollars. A renowned EPC contractor with years of experience in large scale and advanced cooling solutions is your best bet. Offering a rich blend of expertise and with several projects already completed, ARANER is a leader in this area. The company even boasts of being the only District Cooling EPC contractor that designs and manufactures own Thermal Energy Storage systems.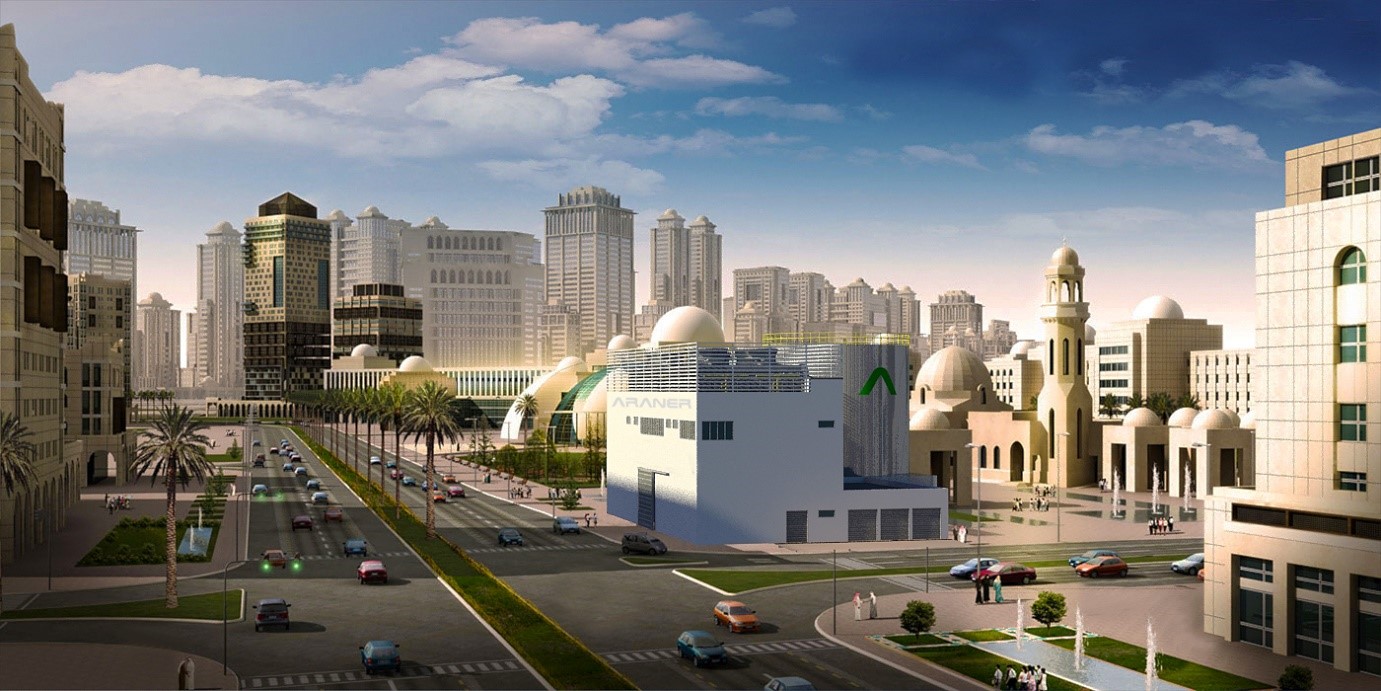 Fig. 3 Middle-eastern city downtown business district
DC Company Not Sticking to Deadlines
District cooling projects come with expectations, chief among them being completion within a timeline. It is one thing to put the deadline on paper, and a completely different thing to actually handover the project within the said deadline. Many contractors have challenges solving problems related to interfacing and planning. They will never guarantee specific deadlines. This raises many questions regarding level of expertise, quality of project managers, and conversance with the project area and so on. Do you want to be on top of this pain? ARANER engages stakeholders from start to finish, hires the best DC experts and managers, and sticks to plan.
Inefficient Results and Overly Costly Process
In their publication titled " Unlocking the Potential of District Cooling: The Need for GCC Governments to Take Action", George Sarraf and co-authors highlight cost as one of the challenges bedeviling the technology. Implementing DC at a low scale is still a challenge owing to cost recovery challenges. On a large scale though, there is still possibility of a painful costly experience if the contractor fails to plan and execute the project properly. Coordinated utility installations are one of the secrets applied at ARANER. Savings are possible through reliance on local resources that would otherwise go to waste. A perfect example is reuse of irrigation water.
Negative Effects on Environment/ Regulatory Compliance
In an era where environmental oversight is peaking, it would be suicidal to contract a district cooling company that has questionable regulatory compliance. The construction process matters as much as the result. Construction sites affect the environment in different ways including solid waste, resource consumption and quality of the site. When you have a district cooling company that minimizes environmental degradation from the project inception stage to completion, then you can approve them as world class.
District Cooling Company Being Economical with Training
How much do you know about the company's technology beyond what you witness them doing on site? Engineers and other experts in your firm may need to learn more about district cooling as implemented by the contractor. Lack of training resources can be frustrating. Success stories and eBooks are excellent forms of furthering the district cooling story and promoting uptake. Get access to rich content about ARANER's district cooling implementations. We have wonderful case studies too, such as the 80,000m3 District Cooling Abdali District Cooling & Heating facility.
Fig.4: Abdali Area, Amman, Jordan
Our presentations at different forums across the globe also demonstrate our pioneering role in this industry.
Conclusion
Disappointing results from a provider are common, but in some instances, the results of landing an ineffective provider can be devastating. A typical district cooling plant can cost close to 50 million USD. ARANER comes with proven success in this sector. Get to learn more about district cooling rates and other technicalities from the experts, be involved in every step of the way, and prepare for optimum return on investment.