As the importance of data centers for companies and society at large increases, more and more key developments are made to improve these infrastructures' optimal operations and efficiencies. Cooling solutions lie at the heart of the top decisions to ensure both of these goals and innovative approaches like immersion cooling for data centers are providing operators with the key to open the door for equipment optimization and reducing power consumption.
What are the current challenges faced by data centers and how can immersion cooling for a data center provide optimizations and enhancements for these structures? As experts in cooling technology, at ARANER we share some key advantages of this methodology. Keep reading to find out.
Data Center needs: the current outlook
In a way, the present and future of data center technologies is directly tied to the possibilities of society in general to move towards digitalization. As we move towards a digital era that increasingly relies on these structures being available and reliable, the market value of data center technologies is expected to grow spectacularly in the coming years, with consultants such as Global Newswire forecasting an expected growth at a CAGR of 7.5%.
Among other repercussions, this means a global effort is being developed to find the right technologies that enable total optimization for data centers. The following are the key aspects guiding this evolution:
Green data centers

: the environmental costs of data centers are increasingly considered in these infrastructures' design, with the aim of maximizing sustainable practices.

Data center efficiency stands at the center of this goal, with the aim of employing the minimum amount of resources while enhancing the performance. In this

context, measurement tools such as PUE are being implemented and gaining traction as design conditionings to

determine how efficient a data center project is

.
Cost optimizations:

as the costs related to energy escalate, operators need to find new ways and sources to reduce their economical investments. Models such as pay-per-use data centers are being experimented with. Meanwhile, achieving efficiency also represents a way to access cost optimizations that don't depe

nd on third parties.
Automation:

time savings and efficiencies represent two of the key advantages of applying automation technologies and AI-enabled systems to data centers. These systems open the door to key enhancements such as predictive maintenance and the detection of patterns.
The role of cooling technology in data center optimization
The choice of data center cooling technology is a central aspect to the most salient of the enhancements needed by current operators. It's not news that data centers generate a great energy demand, cooling applications being especially important in this field.
As such, focusing on increasing efficiency in cooling solutions has a direct impact on reducing power consumption for operators.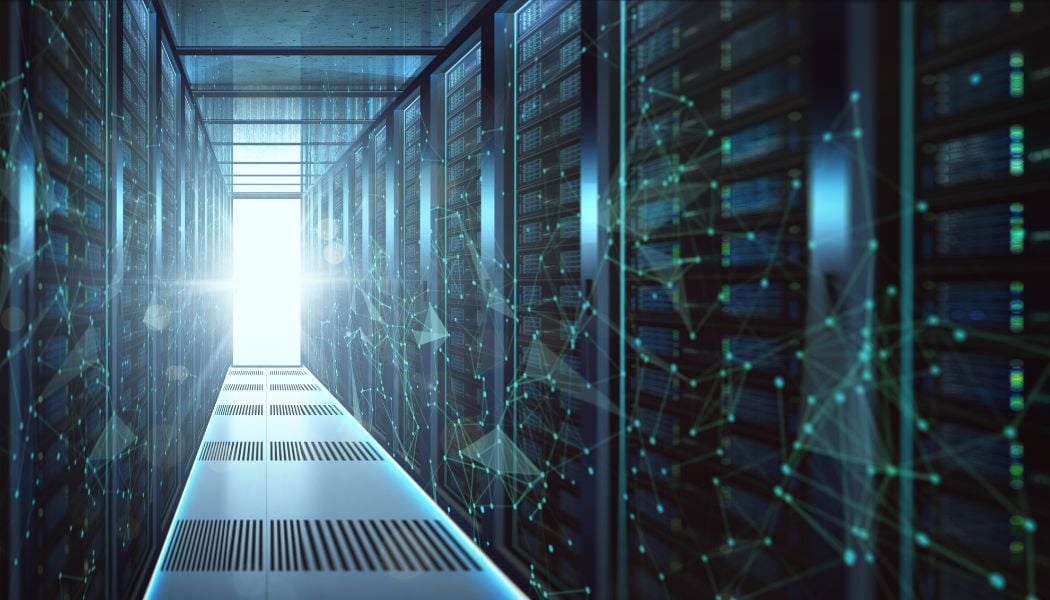 There are several standards that recognize the importance of accessing the right cooling initiatives in data centers, including the thermal guidelines for data centers issued by ASHRAE (American Society of Heating and Air-Conditioning Engineers). These represent a useful tool for designers and operators looking for specifications that enable efficient cooling in data centers.
What is immersion cooling in data centers and what are its benefits
Immersion cooling or liquid immersion cooling consists of submerging IT equipment in dielectric, thermally-conductive liquids that effectively reduce its temperature. In order to do so, it generates a heat exchange between warm coolants and cool water circuits by employing a heat exchanger.
This cooling technology represents a valid alternative to other options for cooling in data centers, as it has been reported to provide up to 1000 times more effective cooling than air-cooling techniques.
This method can be applied to both single components and full servers, with its sophistication increasing as the scale of the project also escalates.
The following are among the benefits of liquid immersion cooling for data centers:
Liquids are

more efficient conductors

for heat than air. This can lead to outstanding efficiency optimizations, as we've mentioned above.

It's a particularly

beneficial technique for cooling heat-intensive equipment

, such as servers. For instance, it's a preferable choice for power densities above 15 kW per rack.

Liquid immersion cooling for data centers offers up to

99% electricity savings.

They don't involve the rearrangement of

plumbing systems.

This cooling method also facilitates a

more direct control over cooling specific areas

(such as processors), because of its facilities to travel compared to air-based cooling alternatives

Operators have access to a

wide range of options to consider

within the field of liquid immersion cooling, including non-conductive fluids, hot water cooling or chilled rear dolls. Hybrid models (that is, those that make the most of the advantages of air-based and liquid-based cooling) are also increasingly considered for these solutions.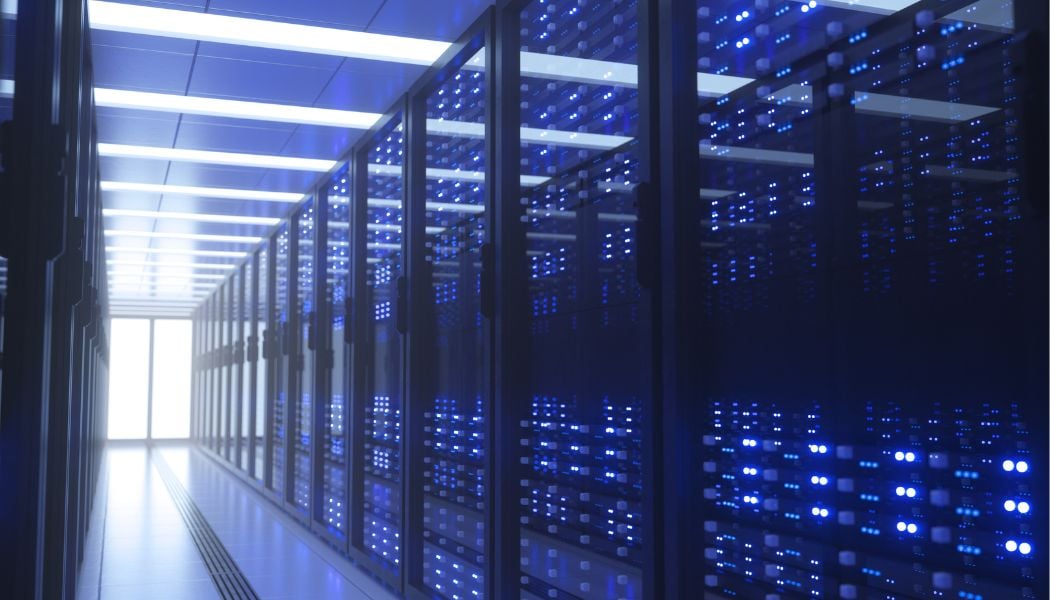 All in all, the choice of cooling technologies for data centers will present different profiles and optimizations depending on each project's needs and prospects. The location's environmental conditions, the center's components and other factors will act as conditionants and facilitators, and the choice should be guided by experts in cooling technologies that are able to design a model that fits each particular project.
Additionally, expert advice can also suggest the use of satellite technologies that, working hand in hand with liquid immersion cooling, can enhance a system's efficiency. These include Thermal Energy Storage (TES) tanks, technologies for managing waste energy and plants that present modular, fully-integrated and scalable structures.
At ARANER, we're leading facilitators of data center cooling solutions. Through our end-to-end approach in design and implementation, we are helping companies have access to state-of-the-art equipment and fully-integrated systems that prioritize efficiency and sustainability in data center cooling.
Our work in implementing cooling solutions for data centers is rooted in the following criteria:
A focus on

guaranteeing full control for operators

. We put Human Machine Interfaces, SCADA's and redundant EtherNet/IP to work to generate a totally integrated structure that facilitates communication. This is complemented by the use of the latest PAC (Programmable Automation Controller) aiming at achieving the highest performance and durability for the center.

The

incorporation of every system is guided

by ensuring these platforms can be seamlessly-integrated and fully customizable

We also

guarantee safe and redundant systems

that adapt to each project's needs and requirements

Our services offer the possibility of designing

modular cooling plants

with the aim of increasing data center adaptability for both new and retrofit projects

We prioritize solutions that guarantee an

easy installation and a

plug-and-play

philosophy

, so that cost reductions can also be achieved during installation processes

Energy efficiencies

remain a top concern for our projects, as we're aware of the potential of this achievement in reducing power consumption.
All in all, our commitment remains to devise reliable, energy-efficient data centers that are realizable and beneficial for operators. Thanks to our decades-long expertise in cooling technologies and industrial design, we're able to provide the right solutions to each project, putting immersion cooling for data centers at the forefront of state-of-the-art systems.
This ensures our clients end up having access to quality, well-grounded cooling systems that can guarantee a continuous supply of energy that also presents the lowest electrical consumption possible. This includes the incorporation of robust electrical and back-up systems that align with data-center paradigms and each particular project's needs.
Want to find out more about immersion cooling for data centers, the advantages of this technique and how it is enabling easy and efficient operation in modern data centers? Download our ebook on Data Center cooling needs that is available for free or get in touch with us to directly speak with our team and get personalized advice that matches your project's needs and possibilities.