As the new decades begins, the energy industry, especially the oil and gas area, is receiving incessant public criticism. Demand for energy is on a record high, but public opposition to fossil fuels gathers momentum every day. The so-called global energy transition is not helping matters either. For an industry that is struggling to satisfy fast-paced industrialization and a ballooning human population, matters seem to be at a crossroad. As the pressure mounts from the regulatory environment, civil society and emergence of new technologies, does the industry have any opportunities? How can we overcome the challenges facing the energy industry?
The main challenges in energy sector
Evolution of the Oil Industry
The coming to life of the International Maritime Organization (IMO) marked a monumental step towards transformation of the conventional energy sector.

Fig 1: A Past International Maritime Organization Council Meeting
(Source: http://www.imo.org )
Because the energy transition is here with us, all we can do is to wait and witness the impact of many such regulations in the near future. The transition is likely to bring more disruptions that will guide the industry in the next two decades, as we are already witnessing. The trading of gas and power is becoming more liberal, energy consumption is being optimized and new technologies are taking root. Let us first look at some challenges facing the energy industry.
Regulations Can Be a Nightmare
Ask any expert, "What is the biggest challenge for the energy sector in the next 10 years?" I am sure you will get an answer related to escalating government regulations. It is not just regulations; the dynamism that they present complicates matters. Energy is one of the most regulated resources currently. Regulations have their benefits, but adopting the recommendations and remaining profitable can be a challenge for many industry players. During an energy-related seminar in Brisbane Australia, participants were asked to name the biggest regulatory challenge. Majority were concerned about the integration of distributed energy resources and renewables. Another issue was the regulations and the energy market being out of tune. Unpredictable government investment and policy uncertainty were also cited.
Low Carbon Requirement
Everywhere you go, stakeholders in the industry are talking about the low-carbon agenda. The goal of limiting the global warming rate to below 2 degrees has finally caught up with the industry.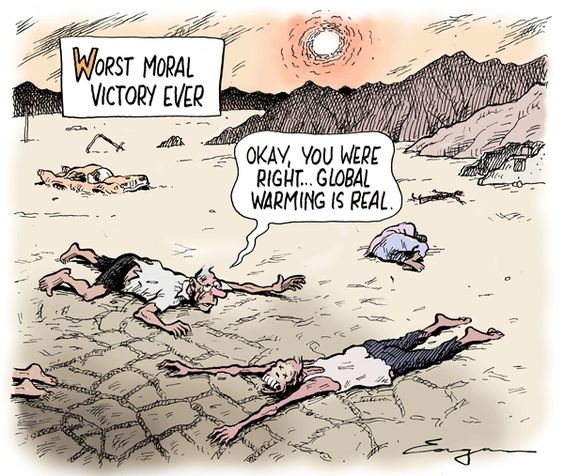 Fig 2: Global Warming- A Reality We Can No Longer Ignore
(Source: https://www.gocomics.com/tim-eagan)
With over 40% of the carbon dioxide emissions emanating from the energy industry, a goal in the line of COP21 was long overdue. Many countries are at the forefront promoting cleaner energy supplies, and this creates some challenges. Innovating and adapting to these requirements is an expensive and tedious process. Since we are talking about serious risks to Mother Nature, there are no options though. Business models within this industry must henceforth align themselves to this goal.
Energy and Affordability
Accessibility of energy to more people is one thing; the question of sustained affordability is a perpetual worry for stakeholders in the energy sector. So critical are the issues that the UN Sustainable Development Goals already incorporated them. Interestingly, even the developed economies are encountering this problem. You can tell there is disconnect between affordability and environmental sustainability by looking at the 2019 Energy Trilemma Index.
Where are the Opportunities for Energy Sector?
Challenges in any market traditionally create an array of opportunities. That is the case in the energy market. A gas trading that is more liberal, the impetus for optimized energy and the dynamics introduced by wind and solar have brought flexibility. Innovative players have been able to capitalize on these dynamics. These dynamics are affecting all cadres, from job seekers to multi-national investors. Breaking down the industry a little bit, here are the areas of focus:
Upstream sector- natural gas and oil drilling
Midstream sector- processing and pipelines
Downstream – chemical companies and refineries
Integrated energy firms- for example Total and ExxonMobil Corporation
Utility companies- natural gas, electricity
In regards to the prevailing business environment and mentioned challenges, these sectors are inevitably experiencing substantial changes. One of the solutions to the challenges is to leverage on advanced technology and relevant talent. Such strategies present avenues for growth for the next decade or so. The impact of technology on energy industry has particularly been momentous. Technological advancement has given rise to trends such as Industrial Internet of Things (IIoT), advanced analytics for energy data and optimal utilization of assets.
ARANER- Getting It Done Amidst the Challenges
ARANER is committed towards not only provision of sustainable energy solutions, but also acceleration of the energy transition. This expresses a continuous push towards a healthy balance between the needs of conventional players in the energy sector, and reduced carbon-intensive sources. The company offers several solutions that optimize industrial operations. Thermal Energy Storage (TES) enhances cooling plant efficiency and Turbine Inlet Air Cooling (TIAC) increases turbine power output. District cooling is popular for large scale cooling in hotels, universities, hospitals. All these and other solutions are ideal for energy efficiency enhancement in electricity production, oil & gas among other industries. For more about ARANER's capabilities in promoting excellence in the face of challenges facing energy industry, please get in touch.