For the last few years, the power generation market has been experiencing interesting trends that will likely shape it for many years to come. Natural gas seems to be replacing coal, which is clearly on a decline path. The commercial relevance of renewable energy has always been questionable, but that seems to be changing in recent times. There could be changes in what we call mainstream sources of power if the advances we are witnessing in new sources are anything to go by. For instance, some challenges we have always associated with renewable energy on demand have found solutions. Power generating companies can only deliberate on how they can stay ahead of the curve or they will be overtaken by time. At ARANER, we are interested in what is going on in the power generation industry, especially where efficiency is concerned. Here are a few trends in power generation we have found interesting and relevant in 2018.

Trend 1: Modular Turbine Design
We constantly claims of how "bigger is better" because this is the conventional wisdom. Even in the power generation arena, this has been the trend for the last one century. Massive size, which was the only engineering technology then, was used to build centralized power plants. What was the thinking behind this idea? Increase in unit size was accompanied by less capital and production costs. However, those kinds of designs have since begun to disappear. Large power plants require considerable installation work. Due to this, they cannot suit fluctuating demand easily. Transmission grids need a lot of stability, which is offered by smaller-scale units. That is the genesis of modular turbine design. Modularity simply refers to the prefabricated electric generating equipment that is packaged, the aim being to reduce the timeline used to construct a power plant. This method has reduced the cost of gas turbines and helped some power plants gain some market share. Please note that apart from gas turbines, other components of the power plant can also be modular. These include:
Heat Recovery Steam Generator (HRSG)
Generators
Emissions Control Equipment
We expect to see more of these modular designs in 2018 and beyond.
Trend 2: Change From Coal to Natural Gas
In the United States, power plants still use a lot of coal. Away from that, interesting things have been happening and we expect them to continue into 2018. For some years now, the use of natural gas has been increasing as coal declines. Where is this confidence coming from? About ten years ago, analysts had predicted a substantial increase in electricity prices upon the closure of coal power plants. Research by Spark Of Freedom Foundation has shown that despite coal's market share reducing by 18 percent from 2008 to 2016, power prices rose by a mere 1 percent annually. This means that natural gas power plants are offering something awesome. The awesomeness is in the efficiency of power generation. First, natural gas power plants are cheap to install. It is also more efficient and generally less expensive. This year (2018), many coal power plants are expected to retire, and they are most likely going to be replaced by natural gas power plants. Consumers, especially those in the US need not worry because of these shutdowns. Electricity prices are usually adjusted with the inflation rate so they remain relatively stable. Furthermore, natural gas is a low cost source that should not affect prices a lot.
Trend 3: Renewables Backed By Energy Storage
This is not the first time that battery energy storage has elicited hopes, but at least we already know that large scale systems have been inexistent hitherto. Intermittency has been the major obstacle for renewables, and that seems to be demolition path in 2018. Siemens, Tesla and other bigwigs have already set their eyes on large-scale battery storage, so there is enough reason for players in renewable power generation to be optimistic. This report by Bloomberg New Energy Finance cements this argument.
Trend 4: Enhanced Capability of Distribution Grids
A lot of transformation is happening within the electricity system, with many technological innovations disrupting the conventional models of generation and distribution. These disruptions have produced three major disruptions: Electrification, Decentralization and Digitalization.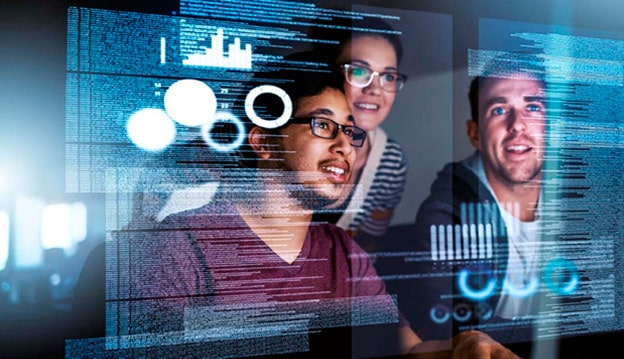 Fig 1: Digitalization of the Grid is Taking Shape (Sourced from http://www3.weforum.org/docs/WEF_Future_of_Electricity_2017.pdf)
As these disruptions take root in 2018, you can expect more blurred demarcations between customers, producers and distributors. As we have witnessed in the internet and media industry, power customers will most likely participate in a very different way. In the midst of all these dynamics, the distribution grid is becoming more efficient, as it diversifies from its conventional role of supply. Decentralization of the electricity system coupled with smarter technology should translate into better asset utilization, more security and enhanced reliability. This can only mean growth for associated businesses and services.
Conclusion
If you are in the power generation and want to have a head start for future success, you may want to take note of these trends in power generation that are related to efficiency. At ARANER, we are pleased to help you not only succeed on your current ventures, but also prepare for future power generation technologies.