The 2 000 terawatt-hours (TWh) of power consumed by buildings for cooling in 2018 was more than triple the energy demand for the same three decades ago, according to International Energy Agency. While most of the air conditioners available in the market are more energy-efficient, a lot needs to be done to achieve various sustainable development goals. That's why standards are inevitable in the expansive building sector. The American Society of Heating, Refrigerating and Air-Conditioning Engineers (ASHRAE) developed and released the District Cooling Guide, Second Edition. This book provides guidance on all aspects of district cooling design, covering areas such as district cooling participants, the central plant, thermal energy storage and instrumentation. This Guide includes several case studies of District Cooling Plants Worldwide and the Abdali District Heating and Cooling Plant constructed by ARANER is contained within them. District cooling systems serve sizeable building complexes through the production of hot water, chilled water, or steam at a central plant and delivery of the same via pipes for heating or air conditioning. Sizeable building complexes, hospitals, and cities are all candidates for district cooling. When designed and implemented correctly, DC offers tangible benefits in reduced construction costs, minimal operating costs, efficiency improvement, and enhanced sustainability.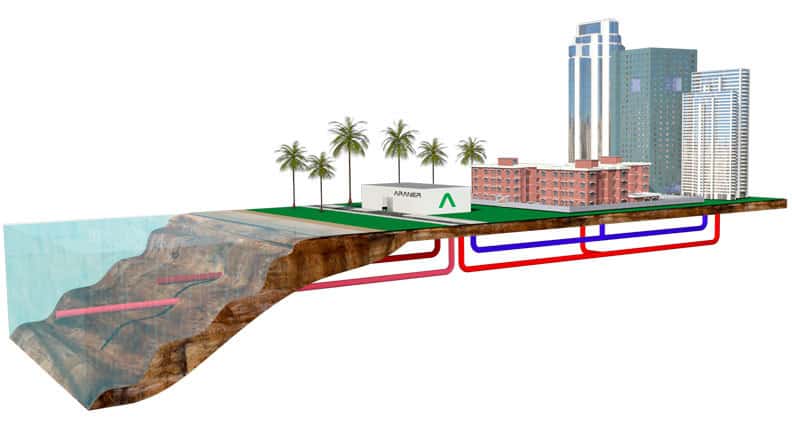 Fig.1. District Cooling System
What's in ASHRAE's District Cooling Guide, 2nd Edition?
Engineering and technology industries are customarily defined by minimum guidelines and technical requirements. Such guidelines are critical for the direction local codes and regulations take. In the Middle East, North Africa, and several other areas where district cooling is most applicable, such standards are developed and maintained through voluntary consensus by recognized organizations. In other words, industry experts have the leeway to define the standards. The best example of such standards in the district cooling space is the ASHRAE Standards. The ASHRAE District Cooling Guide is the reference measure for district cooling installations globally. Each project owner is expected to design and build facilities in line with the standards. Recognition of ASHRAE standards among high levels of governments is a motivation for an even wider adoption around the globe. The 2 nd Edition District Cooling Guide is a revision of the 1 st version, which came into effect in 2013. It provides newer design guidance for DC projects, covering all aspects of the system. Alongside design guidance for engineers, the document contains a chapter on Operations and Maintenance and another one on TES integration. Several case studies are featured, with ARANER's installation in Amman, Jordan among them. The first phase of this project was done in 2009. This project involved one central DC plant with a chiller capacity of 10,000 TR. In total together with the TES tank, the chiller capacity is 30,500 TR. The district cooling project covers 19 million ft 2 total square footage, which translates to approximately 1.8 million m 2. It uses both primary and secondary pumping group and boasts of a 6.2 mile-long distribution network. The district cooling system serves as many as 59 ETSs.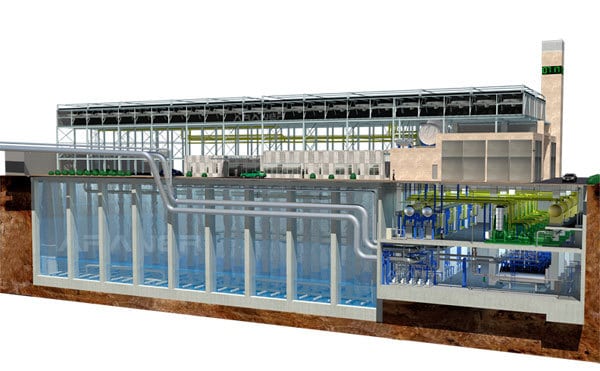 Fig.2. Cooling Plant, Araner

The experts who prepared this document made sure that owner-specific areas of interest were in simple language. Sections directed to the designer are presented in finer detail. This 355-page document was published on June 1, 2019, and has been in wide use since then.
Impact on District Cooling System Design
District cooling system designers ought to be conversant with various industry standards alongside local and federal regulations. Being armed with this information helps in ensuring every new DC system applies the latest technology, knowledge, and skills. While this method promotes compliance to regulations, the best part is that it enhances system safety and efficiency. Building customers and owners continue to insist on more sustainability and energy efficiency. Owing to this, manufacturers are prompted to develop designs that adhere to these needs. In the air conditioning area, there are alternatives such as surface cooling, thermal heat pumps, and district cooling. Each of these methods has its strong points, but district cooling stands out for reduced electricity bills and less carbon dioxide emissions. According to Global Market Insights, the district cooling market will be consuming more than 325 PJ by 2026. As of 2019, this market was worth $115 billion.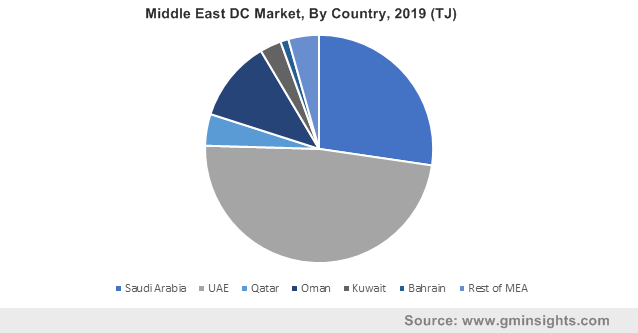 Fig 3. Middle East District Cooling Market, by Country, 2019 (TJ).
(Sourced at Global Market Insights)
The market for district cooling is huge by any standards, and ASHRAE regulations can have an immense impact on designs. The 2 nd edition is widely adopted in several regions in the world, and the ones yet to adopt it either are using the older version or are in the process of creating a standard code. The impact of regulations on system design can be huge. More about ARANER's district cooling projects is in the District Cooling reference E-book. Here, you will find coverage of important aspects of this technology, with huge details about benefits, design criteria, and DC plant components among other important issues.