The rise of the data center market in Saudi Arabia has been nothing short of remarkable. As the Kingdom undergoes a significant digital transformation and diversifies its economy, data centers have emerged as one of the key cornerstones of this technological evolution.
These state-of-the-art facilities not only serve as the backbone of the country's digital infrastructure but also empower businesses, government entities, and organizations with the ability to securely store, process, and access vast amounts of data. A remarkable need for a new powerful actor in the global context, and one that mirrors in many ways the data center market in neighboring countries such as the Qatar data center market.
With robust investments and technological advancements, Saudi Arabia's data center market is poised for continued growth, contributing to the nation's journey towards a knowledge-based economy and digital leadership in the region.
This has been best epitomized by Saudi Arabia's building the largest data center in the Middle East, ZeroPoint DC. This data center in particular is specially striking, as it becomes a foundation for the building of the futuristic planned smart city of Neom, a project announced by Saudi Crown Prince Mohammad bin Salman in 2017 as a $500 billion smart city.
How is the increasing data center market developing in Saudi Arabia and what are the key trends shaping the Saudi Arabia data center market? Keep reading to find out.
Data Center market: a definition
The data center market in Saudi Arabia encompasses the various facilities, technologies, services, and businesses involved in data storage, processing, and management within the Kingdom of Saudi Arabia.
Data centers in Saudi Arabia represent crucial infrastructure for a multitude of organizations (including businesses, government agencies, and other institutions), and are directly in charge of securely storing, processing, and managing their digital information and services.
As the demand for digital services and data storage continues to grow in the region, the Saudi data center market has seen significant development and investment in recent years, in the form of:
Increased servers
Storage
Network infrastructure (both service providers and in-house enterprises)
Some figures about the Saudi Arabia data center market
The

"Saudi Arabia Data Center Market - Investment Analysis & Growth Opportunities 2023-2028"

report by ResearchAndMarkets forecasts the Saudi Arabia data center market to reach a value of $2.08 billion by 2028, growing from $1.31 billion in 2022, growing at a CAGR of 7.98% in the forecasted period
BlueWeaveConsulting estimated the Saudi Arabia data center market's size at USD 1,083.03 million in 2022. Additionally, their forecast for the period between 2023 and 2029 projects a growth at a CAGR of 10.21%, thus reaching a value of USD 2,123.86 million by 2029.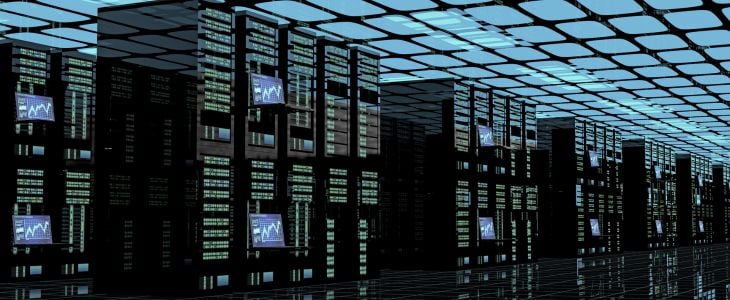 Figures

published in Statista

forecast revenue in the data center market in the area to reach US$1.39bn in 2023. In the period between 2023 and 2028, an annual growth rate of 5.88% is expected, resulting in a market volume of US$1.85bn by 2028.

Analysts at Mordor Intelligence

go beyond these figures and project the Saudi Arabia data center market to register a CAGR of 17.55%. Additionally, they forecast the country's IT load capacity to have steady growth and reach 855 MW by 2029; the number of installed racks is expected to reach 170,963 units by 2029.
Some key trends to watch on the data center market in Saudi Arabia
In many ways, the data center market in Saudi Arabia is shaped by the present and future of data center technologies. However, there are also certain idiosyncrasies that should be taken into account.
The geography of t
he data center market
By 2023, Saudi Arabia has managed to build over 20 operational data centers. These are spread across the territory, with Riyadh being the primary location, followed by Jeddah, Dammam, and other cities. As we mentioned above, the project of the Neom smart city is expected to attract many new investments.
Key growth drivers
As Saudi Arabia actively pursues a digital transformation agenda to diversify its economy, reduce its dependency on oil, and enhance its global competitiveness, data centers have been at the forefront to support this transformation.
In fact, the Saudi government has launched various initiatives and programs to support the growth of the information technology sector, including the Kingdom's data center market. This includes Vision 2030, the National Transformation Program (NTP) and the Saudi Data and Artificial Intelligence Authority (SDAIA), key players in driving data center development.
At the same time, the proliferation of digital devices, social media, e-commerce, and the Internet of Things (IoT) has meant there's a massive increase in data generation, with data centers being essential for storing, processing, and analyzing this data.
Other key drivers include the significant deployment and adoption of 5G services and the development of smart cities, as well as their efforts to improve submarine and inland connectivity, including the 2Africa, the longest subsea cable.
The quest for data sovereignty
In many respects, the growth of the data center market in Saudi Arabia responds to the focus on data sovereignty. Simply put, data sovereignty is a concept that asserts that data is subject to the laws and regulations of the country in which it is located.
As the government introduced regulations that mandated certain data to be stored within the country, this created a surge in data center investments to meet the requirements of local data sovereignty laws.
Saudi Arabia has been actively pushing for data sovereignty through data centers by implementing regulations and policies that require certain types of data to be stored and processed within the country.
More specifically, the Saudi government has introduced data localization laws, also known as "Cloud Computing Regulatory Framework," which mandate that specific data, particularly sensitive or critical information, must be hosted and processed within the country's borders. This includes data related to government services, financial transactions, and other critical sectors.
This initiative has been accompanied by specific regulatory bodies, such as the National Cybersecurity Authority (NCA), which are responsible for overseeing and enforcing data localization regulations.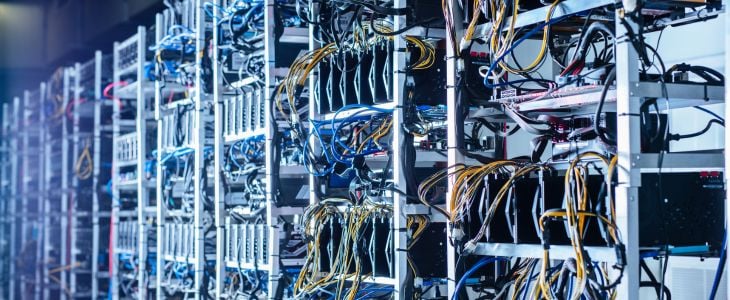 One key example is the financial sector, where data localization is particularly stringent. As such, the Saudi Arabian Monetary Authority (SAMA) has established strict regulations for banks and financial institutions to store customer data locally. This is aimed at enhancing the security and privacy of financial data.
All in all, the Saudi government has encouraged the establishment of local data centers to provide the necessary infrastructure for data localization, becoming a key growth driver for the data center market in the Kingdom. This includes providing incentives and support to companies that invest in building and operating data centers within the country.
As such, the Saudi Arabia data center market is characterized by a close cooperation between government and private sector organizations to facilitate the implementation of data sovereignty and data localization measures.
A focus on security
Similarly, with the increase in digital data, there has been a growing emphasis on data security and privacy. As such, the Saudi Arabia data center market has seen robust investments in cybersecurity measures to protect sensitive information.
Again a collaboration between the Saudi government (through regulatory bodies) and the private sector organizations has taken place. As such, a regulatory framework has been devised, including the National Cybersecurity Authority (NCA), which sets standards, guidelines, and regulations to ensure the security of data center operations.
Green data centers
Environmentally-friendly data center designs and technologies have been becoming increasingly important in the Saudi Arabia data center market. With concerns about energy consumption and sustainability, data center operators were exploring more sustainable practices, with data center energy efficiency being at the center.
Simply put, green data centers, also known as eco-friendly or sustainable data centers, are facilities designed and operated with a focus on minimizing their environmental impact and optimizing energy efficiency.
These data centers are engineered to reduce energy consumption in their cooling needs, as well as lower carbon emissions.
In order to do so, green data centers employ cutting-edge technologies to maximize energy efficiency, including data cooling system best practices and waste heat recovery initiatives, among others. This is particularly true for the data center market in Saudi Arabia, where cooling needs meet a growing data center demand all with sometimes extreme climatic conditions.
This is precisely where Araner has been involved in the development of the Saudi Arabia data center market. Our advanced data center cooling technologies provide an efficient system that guarantees cutting-edge cooling that's both reliable and sustainable from both an environmental and economical point of view.
Get in touch with us and speak to our team to learn more about our state-of-the-art cooling engineering for data centers.