Most modern cities use more than 25 % of their electricity for air conditioning. Providing comfort in public spaces such as hospitals and offices has become a necessity nowadays. At the same time, energy efficiency is something the society cannot afford to ignore with the skyrocketing electricity costs. There are many possibilities for supplying the cooling energy required by the air conditioning systems, but district cooling system suits a district in terms of sustainability. This is a system in which a centralized chiller plant supplies chilled water to multiple buildings via a network of underground pipes.
What makes such a system highly efficient?
The secret to a successful and highly efficient district cooling system is the incorporation of economics and enhanced performance in the planning and design stages. At ARANER, we have learnt that there are many other factors involved too. During the upcoming District Cooling Summits in the Middle East and Africa, we will be enumerating our success and lessons regarding implementation of high efficiency district cooling plants with Remote Integrated Condensation. ARANER's profile and visibility at District Cooling summits Leading professionals and senior executives in district cooling industry meet regularly to review the progress of the industry and chart the way forward. ARANER is a key stakeholder in these summits and conferences, with and active participation on them. With 25 years' experience in the industry, ARANER is ever eager to share experiences and lessons to the district cooling fraternity. The company is capable of custom-designing chillers, able to increase the efficiency, reduce the cooling plant cost and or reduce the cooling plant built up area. Other specialties of the globally renowned firm include cooling plants and thermal energy storage (TES) systems. Over time, the company has established its presence in Kingdom of Saudi Arabia, Oman, Kuwait, Iraq and UAE among other countries in the Middle East.
5th Annual District Cooling Stakeholders Summint (18 -19 April, Dubai) On 18 April - 19 April 2017, the 5th Annual District Cooling Stakeholders Summit is taking place at the Le Meridien Dubai Hotel & Conference Centre, Dubai. ARANER will be there as is custom as a Gold sponsor. So much will transpire during the two-day event. The panels will concentrate on several topics of interest including " Future focus on Market & new Technology", "Competence in Planning, Technical Solutions & Automation", "Financial Structure: Funding to Recovery" and "Key Issues & Precautions".
Some of the expected participants are design consultants, waste water utility companies, regional regulatory authorities and EPC contractors. Real estate developers, maintenance contractors, desalination utility companies, green sustainability experts and power and energy management firms will also attend. North Africa Smart Cooling Summit (15-16 May, Cairo) ARANER will a few weeks later grace the North Africa Smart Cooling Summit that will take place on 15 May - 16 May 2017 in Cairo Egypt. The topics here will be equally exciting. Here are the main ones:
Experiences & Expectations out of variable refrigerant flow Systems
Linking HVAC Maintenance with energy Savings to prevent UNNEC- ESSARY cost over-runs
Building the next generation Chiller : Opportunities & Challenges
Exploring the Challenges faced in developing a strong foundation for District Cooling Implementation
The North African summit will bring together senior industry players such as heads of HVAC & construction, MDs & CEOs, power plant managers, chief planning officers and heads of infrastructure planning. It is a conglomeration of experts and investors in hotels, power, universities, real estate and MEP contractors among other sectors. Again, we are proud to be participating as gold sponsors. 3rd District Cooling Arabia Summit 2017 (23-24 October, Riyadh) ARANER is also a participant at the 3rd District Cooling Arabia Summit 2017, an event that will run from 23 rd to 24 th October in Riyadh, Kingdom of Saudi Arabia. This too is expected to be well attended and full of insight. Are you interested in any of these events? You can register online for participation or contact us for more details.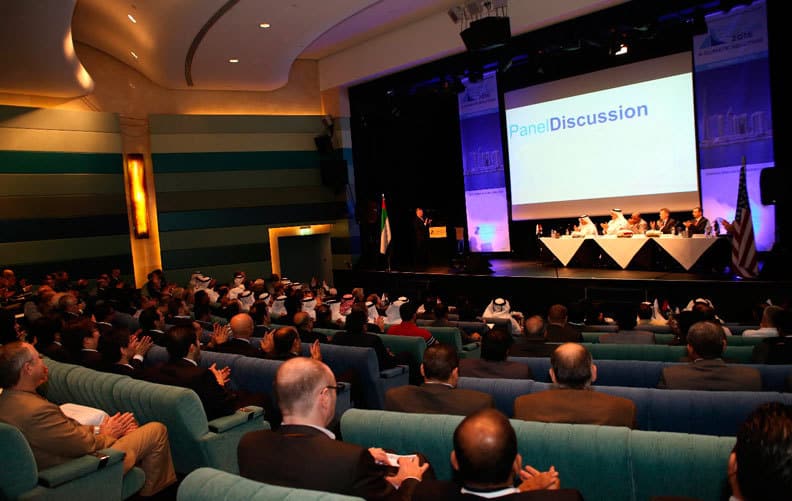 Participants Listen Keenly At a Past Stakeholders Summit
ARANER's Contribution The company brings decades of experience providing highly efficient solutions for district cooling systems to these kind of events. Company experts will make presentations focusing on several areas including:
Condenser selection
Fundamentals of improvement
The use of Thermal Energy Storage (TES) tank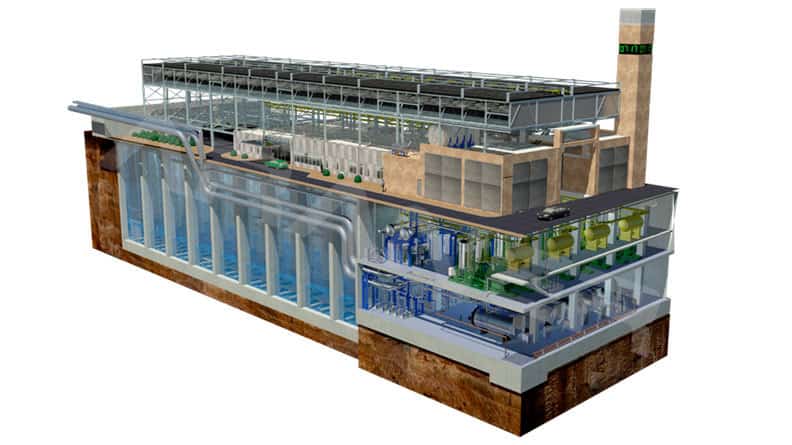 ARANER's Case Study in Jordan To affirm our success in district cooling solutions implementation, we will demonstrate the Jordan District Energy (JDE) case. For this case ARANER has handled the plant's design, construction, operation and manufacturing. We are proud to say that the project is up and running as scheduled and expected. JDE's cooling system has a peak cooling demand of 52,000 TR. The peak heating demand on the heating system side is 100,000 kW. Here are the conditions we needed to consider for this project:
Use air cooled condensers (water scarce in Jordan)
TES tank for reduced energy consumption and installed capacity
A global plant average COP of 4.51 (0.78 kW/TR)
R717 refrigerant because of its zero environmental impact and high efficiency
Custom made integrated control system comprising of ETS PLCs and SCADA system
By using air cooled condensers instead of cooling towers, ARANER managed to save the facility owners a lot in terms of operating costs, maintenance costs, water consumption and environmental impact. The JDE consumes no water and does not require any sewage treatment plant. The upcoming events bring together the biggest investors and minds in the district cooling sector. There is no better place to assess the industry and learn. We are looking forward to these exciting summits and hope you are too.