What is sea water cooling system?
When trans-oceanic steam-powered ships discovered that sea water could condense exhaust steam into usable water, seawater for climate control was been born. Sea water district cooling has been made possible by modern technology that allows sizeable facilities such as airports and hotels to tap into this rich resource. If you are still using the conventional ac system for your facility and have not considered the potential of seawater cooling system for district cooling, you could be missing a lot.
Conventional Air Conditioning vs Sea Water Cooling
This type of air conditioning can be extremely expensive to maintain due to huge electrical power requirements. Here is a simple illustration of the process of conventional AC: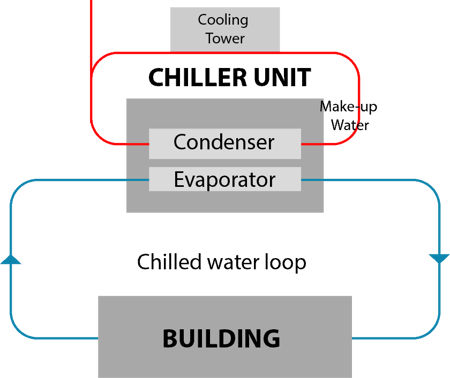 As indicated in the figure, this is an evaporative cooling process. The process involves water pumps, compressors, cooling towers and other components. This process also means high quantities of water consumption all of which contribute to high operating expense.
Sea Water Cooling System: how does it work?
If you live along a lake shoreline or ocean coastline, you need to consider using this kind of district cooling. If you can tap this water, then you can reduce the power for running mechanical chillers and definitely eliminate the sweet water consumption. This process is not very different from the conventional system. The process of sea water cooling system is simple. Water pumps from a lake or an ocean. The water goes through a heat exchanger. A fresh water distribution system goes through the heat exchanger and cools via a closed loop. Cool water is then distributed to cool the buildings.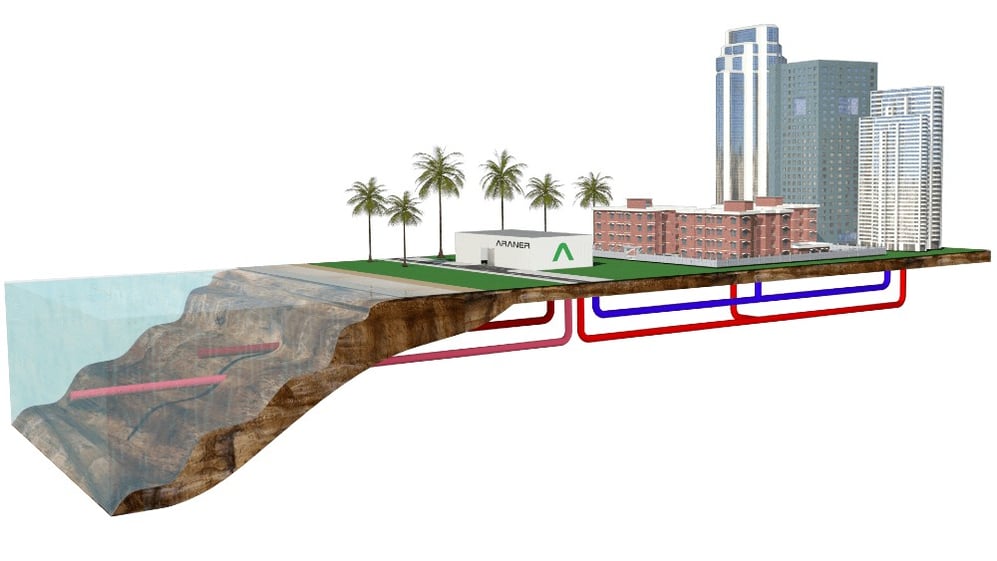 Fig 1. Schematic Diagram of a Seawater Cooling System

What you realize is that the conventional cooling towers or chillers are missing from this system. The only use of electricity is the pump, which consumes a paltry 10% of what the conventional chiller consumes. However, free cooling will probably not be possible all the time i.e. the water will not always be below 5.5°C. Free cooling is excellent because of its high-energy efficiency, but water at 5.5°C- 11.5°C needs additional cooling. This is provided by a plate heat exchanger (pre-cooling) and compressor chiller system (desired temperature). When the seawater is too warm for cooling, chillers take over all the cooling. The warm seawater does not go to waste though. It is directed to the chiller system for condenser cooling.
Reasons Sea Water Cooling Make Sense
Compared to conventional air conditioning systems, sea water cooling system offers many advantages.
Reduced energy consumption leading to less energy grid requirements
Less reliance on fossil fuels

Less air pollution
Less global warming impact
Less acid rain

No ozone-depleting CFCs
It is an established cooling technology
Sustainable and economic method
You might also want to note that the sea water cooling system can be used together with other technologies for added reliability. For instance, you could merge it with thermal energy storage (TES). While this will increase capital costs, the reduction in lifetime costs is irresistible. Seawater cooling can also work with the usual district cooling chillers. This is usually done to enhance optimization of the distribution temperature in case the naturally occurring cold water is not cold enough.
Considerations for Sea Water Cooling System
To determine the economic viability of this cooling system, you have to consider if your site is suitable because each location offers unique qualities. Some of the factors to consider are:
Air conditioning load: Economic justification in this respect is usually based on the economy of scale of the project. If the system the system does not reach the 1000 tons capacity, it probably will not make sense.
Off shore distance to cold water
Cost of electricity – base your cost analysis on both current and future costs
Distribution system complexity
Some of the challenges that sea water air cooling presents are:
Significant environmental permitting needed
Single point of failure for offshore pipeline in case of underwater landslide or earthquake
Implementation and funding process can be complicated
Shoreline access- buildings, environmental challenges,
High capital costs
Conclusion
The tropical regions demand a lot of energy-consuming air conditioning. Unsustainability and high cost fuel only escalates the situation. Fortunately, areas near the sea can use the already established and innovative sea water air conditioning technology. Its many merits over conventional cooling systems have seen it being adopted widely. The benefits are environmental, economical, infrastructural and most notably, oriented to the customer. Would you like to dig deeper into the capabilities and applicability of this technology? Ask our experts today.